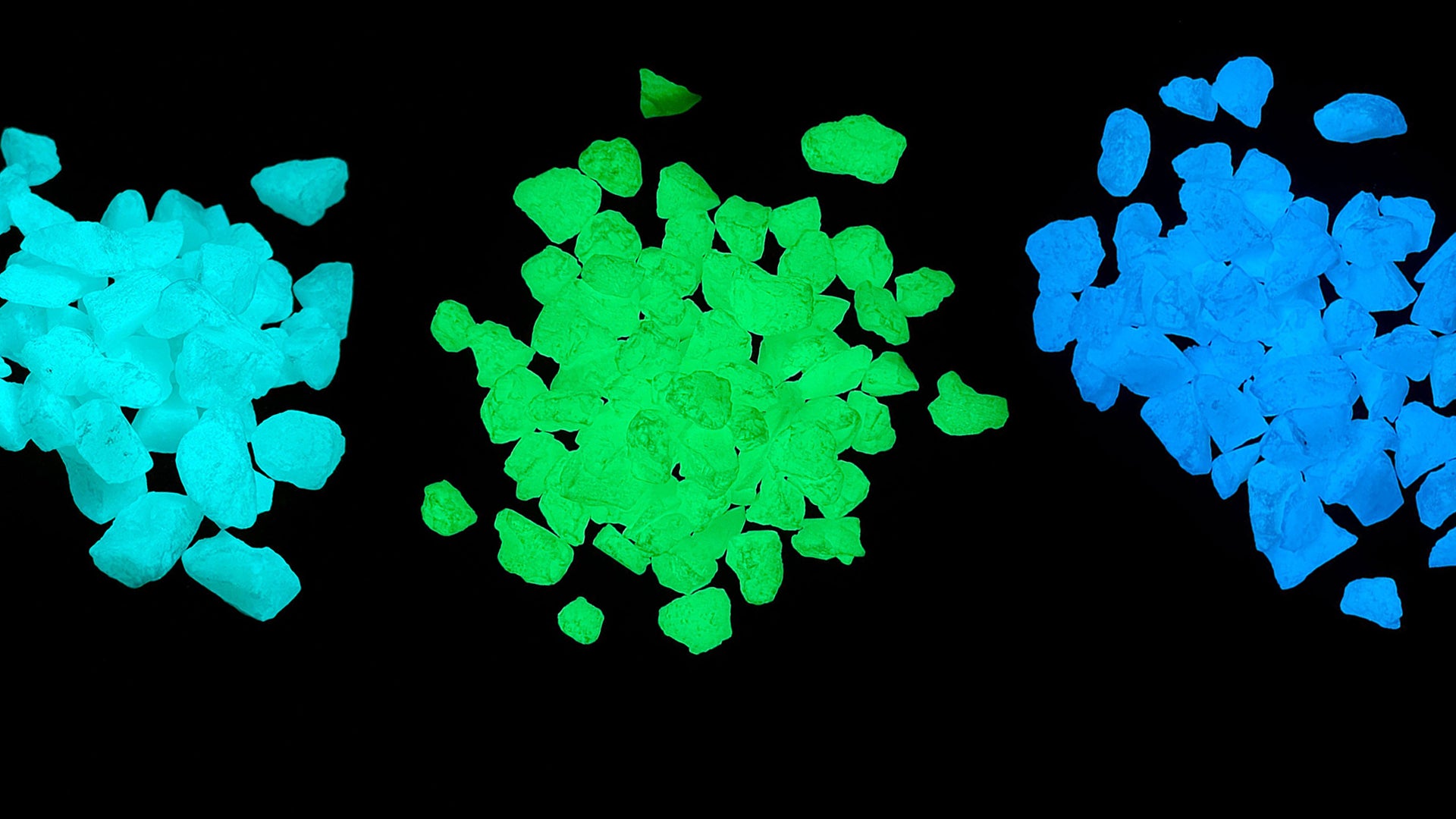 Commercial Grade Glow Stones
The Industry-Standard Glow Stone Since 2008
AGT™ Commercial Grade Glow Stones have been discontinued and replaced with AGT™ Ultra Grade Glow Stones.
The one that started it all - the Commercial Grade Glow Stone. These glow stones established the glow performance benchmark for professional grade glow aggregate in 2008. Since then, this glow in the dark aggregate remains the go-to product for architects, landscape designers, homeowners and dreamers who require a moderately priced, high performance glow in the dark stone.
Perfect for any concrete and asphalt project as they will glow for 8+ hours after just 8 minutes of UV light making them perfect for glow in the dark walkways, pathways, trails, driveways and many other applications.

AGT™ Commercial Grade Glow Stones have a Glow Power of 1849 mcd/m2 @ 1min.
Please contact us directly to by bulk glow stones as we offer project pricing.