The first full-service photoluminescent aggregate supply & consultation program in the world.
Ambient Glow Technology – AGT™ is the world leader in high performance glow aggregates for concrete.
Since developing the current industry-standard - AGT™ Commercial-Grade glow stone in 2008, Ambient Glow Technology remains on the cutting edge of glow stone manufacturing technology. We are proud to share our passion for the glow with our 150+ Exclusive AGT™ Master Dealers, active worldwide in over 38 countries on all 5 continents.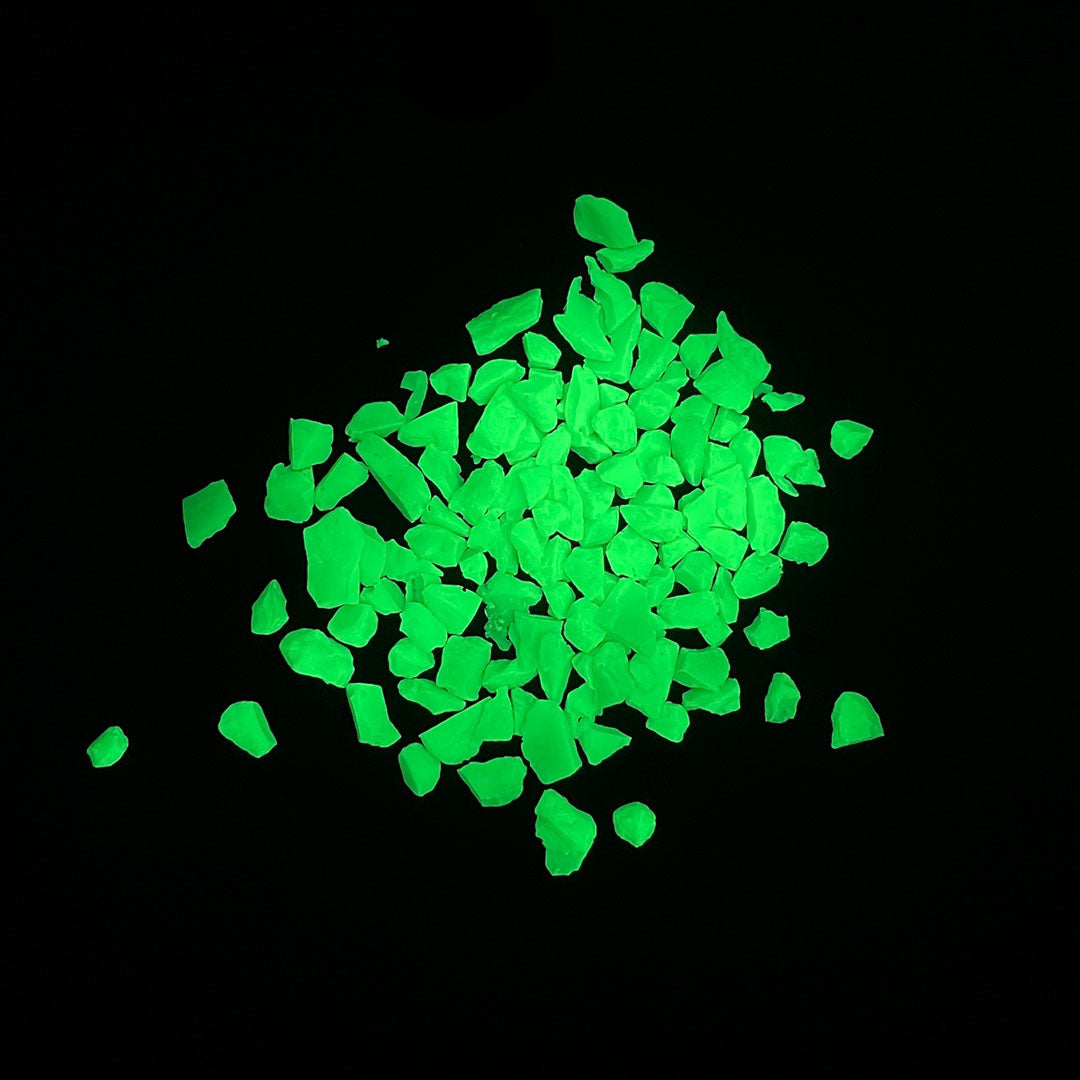 What is the AGT™ Enterprise Program?
The AGT™ ENTERPRISE Program is the first full-service photo-luminescent aggregate supply & consultation program in the world. Our primary reason for developing this program was to help educate clients about glow aggregates and assist them in determining which AGT™ glow aggregate would be most suitable for their project.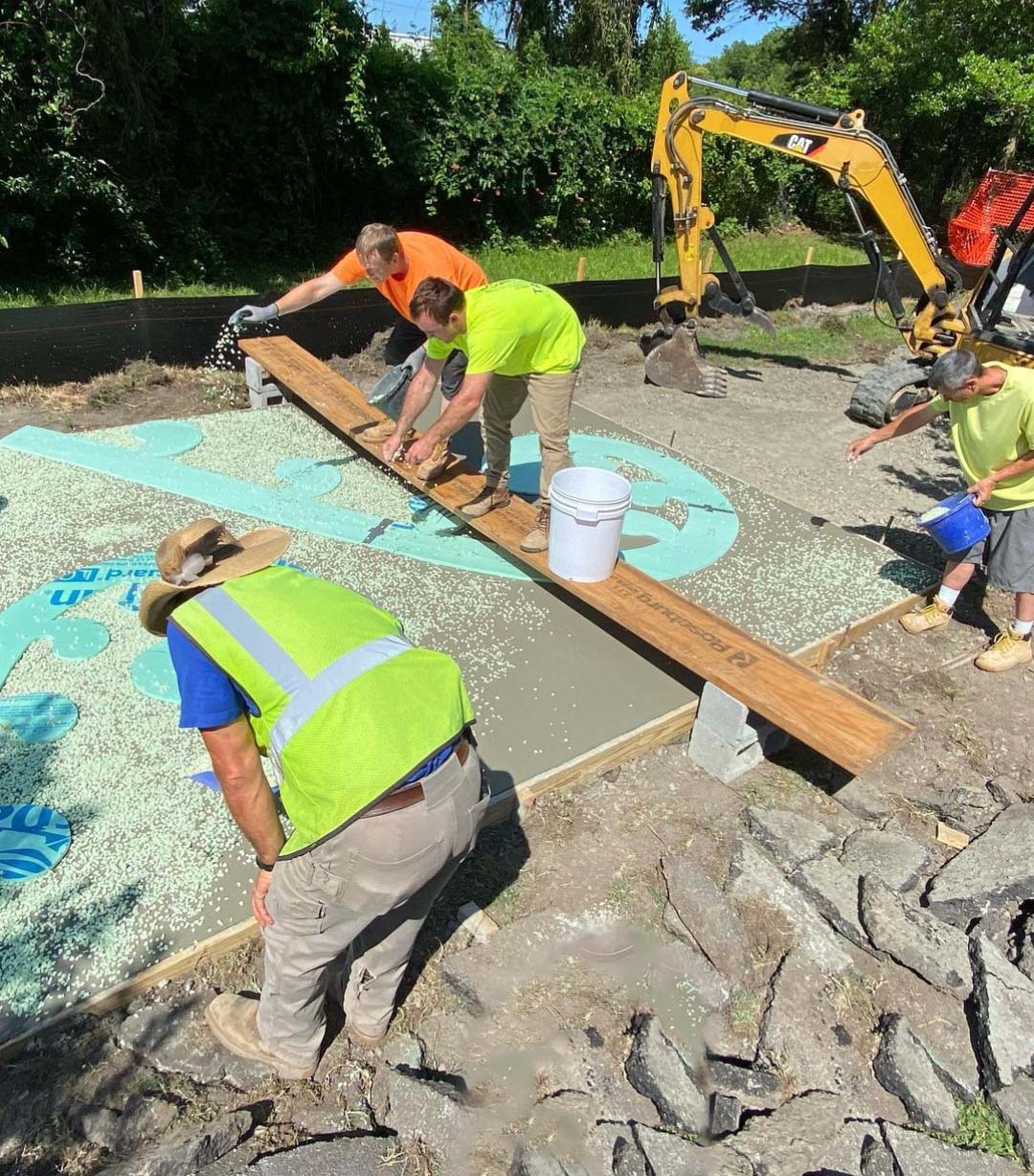 Initial Glow Project Consultation
Our consultative approach focuses on project vision attainment – not just product selling. We address the many variables that must be considered when specifying high performance glow aggregates such as: luminosity characteristics, optimal aggregate sizing, color, type of substrate and glow aggregate loading, etc.. The fact is that the achievement of your client's glow project vision contributes to their legacy as well as yours. This is a truth we do not take lightly.
Our Commitment to Quality & Performance
Not all glow aggregates being marketed on the internet are the same. They vary in material quality, glow duration and price. When applying glow aggregates in permanent substrates such as concrete, selecting an inferior performing glow aggregate can be catastrophic. This is due to the fact that there is no economically viable solution to remedy this glow performance problem after the fact.

In order to ensure that clients have access to the most state-of-the-art glow aggregates in the world, we created our R&D division – AGT™ Glow Labs. Since 2008, this department has developed a number of new photoluminescent aggregates and coatings. Most notably in mid 2015, we unveiled the world's first DIN67510 Part 1 compliant super-luminosity glow aggregate AGT™ ULTRA – which boasts the longest and brightest afterglow in the industry.
Best Practices for Glow Aggregate Application
Once the appropriate AGT™ glow aggregate has been specified for the project, the next concern is how best to apply them in a substrate. Our AGT™ Applications Team shares its over 10 years of real, hands-on experience applying AGT™ glow stone in concrete and other substrates with our clients to ensure that the end result is what they had envisioned.
View Installation Guides
Our Guarantee
We promise to supply our clients with the highest quality glow aggregates in the world and deliver them at the very best price possible. Volume discounts are available for projects requiring over 150kgs. Prior to making any decision on your glow stone, we encourage you to compare AGT™ with any other glow stone on the market. We guarantee that AGT™ ULTRA is the highest performing glow stone available anywhere.
AGT™ samples will be forwarded to you as part of our ENTERPRISE Program evaluation process along with a copy of our written Glow Performance Guarantee.