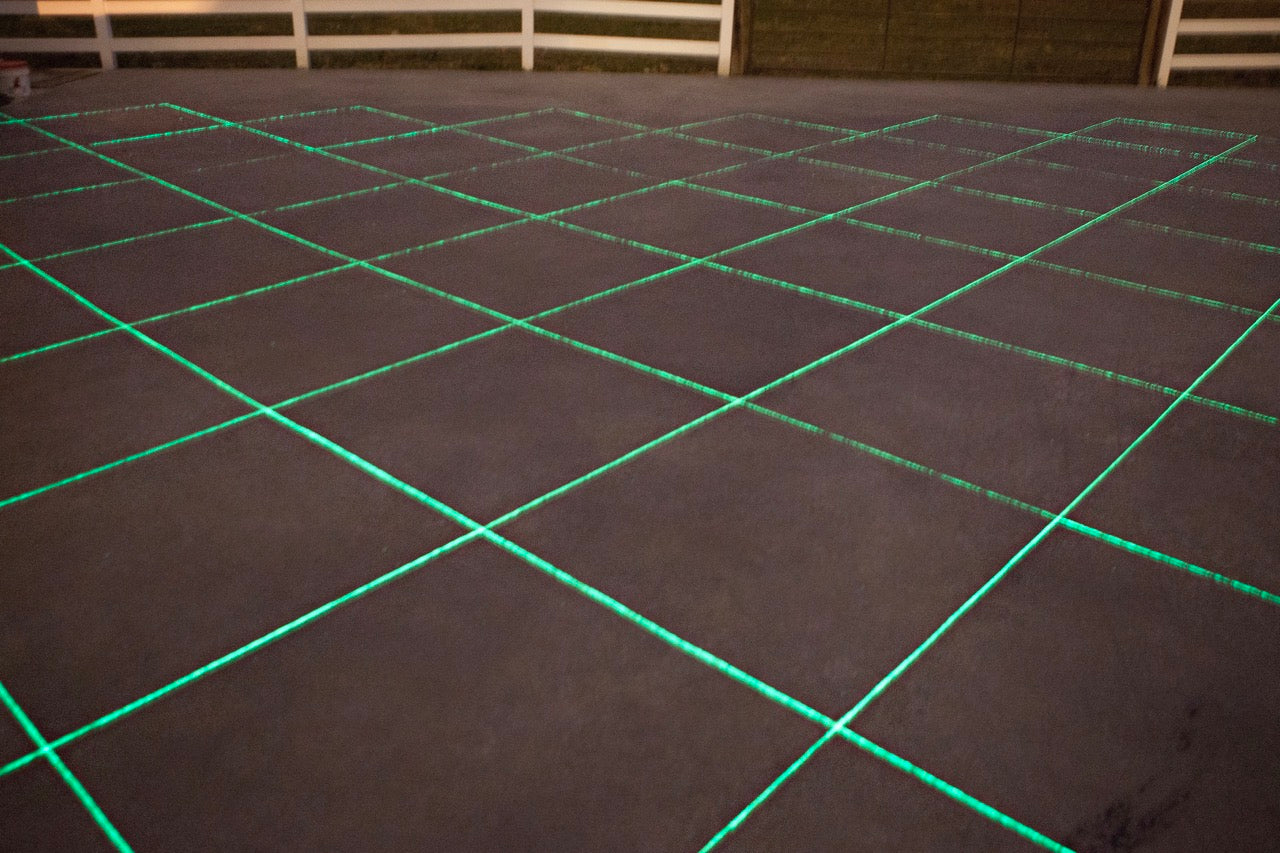 Imagine your driveway coming alive at night with the futuristic landscapes portrayed in the iconic movie Tron.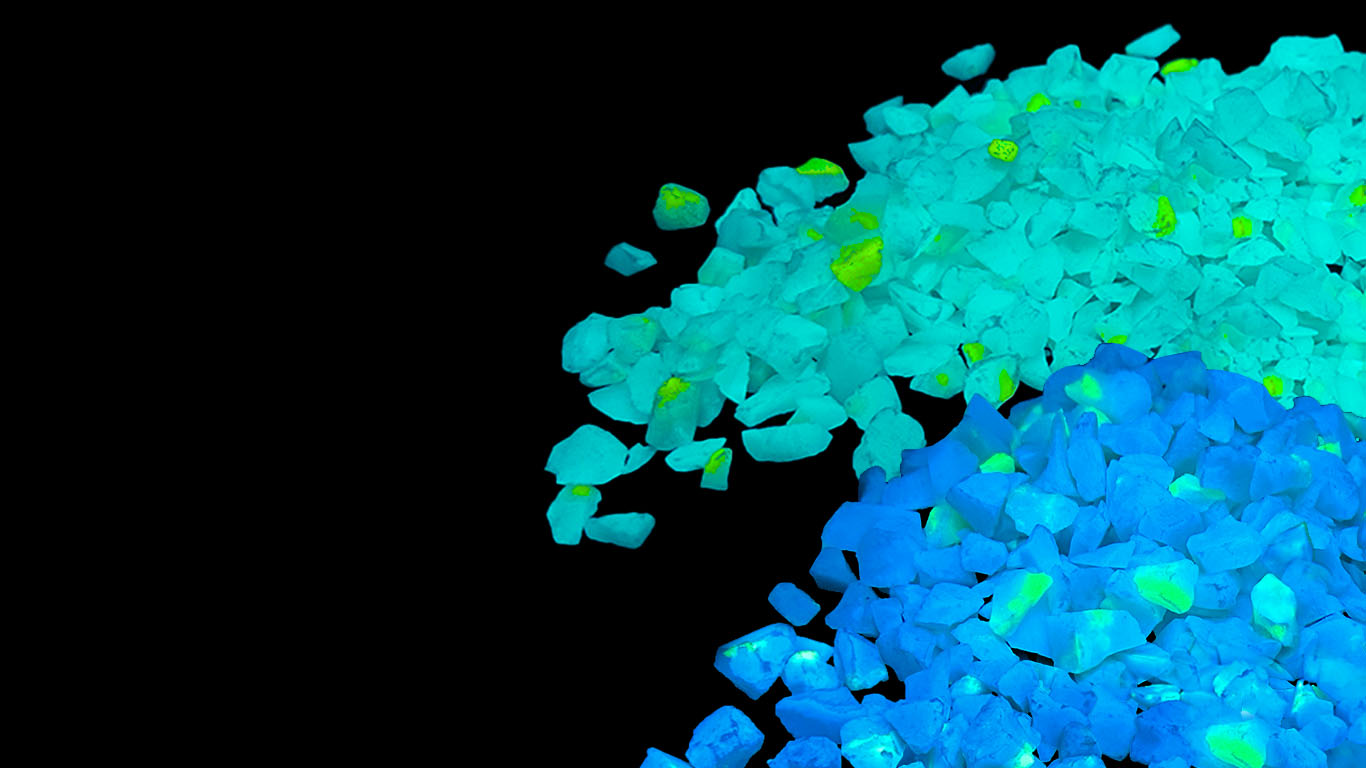 All New Limited Production Galactic Series™ Glow Stones
The Most Unique Glow Stones Ever Imagined...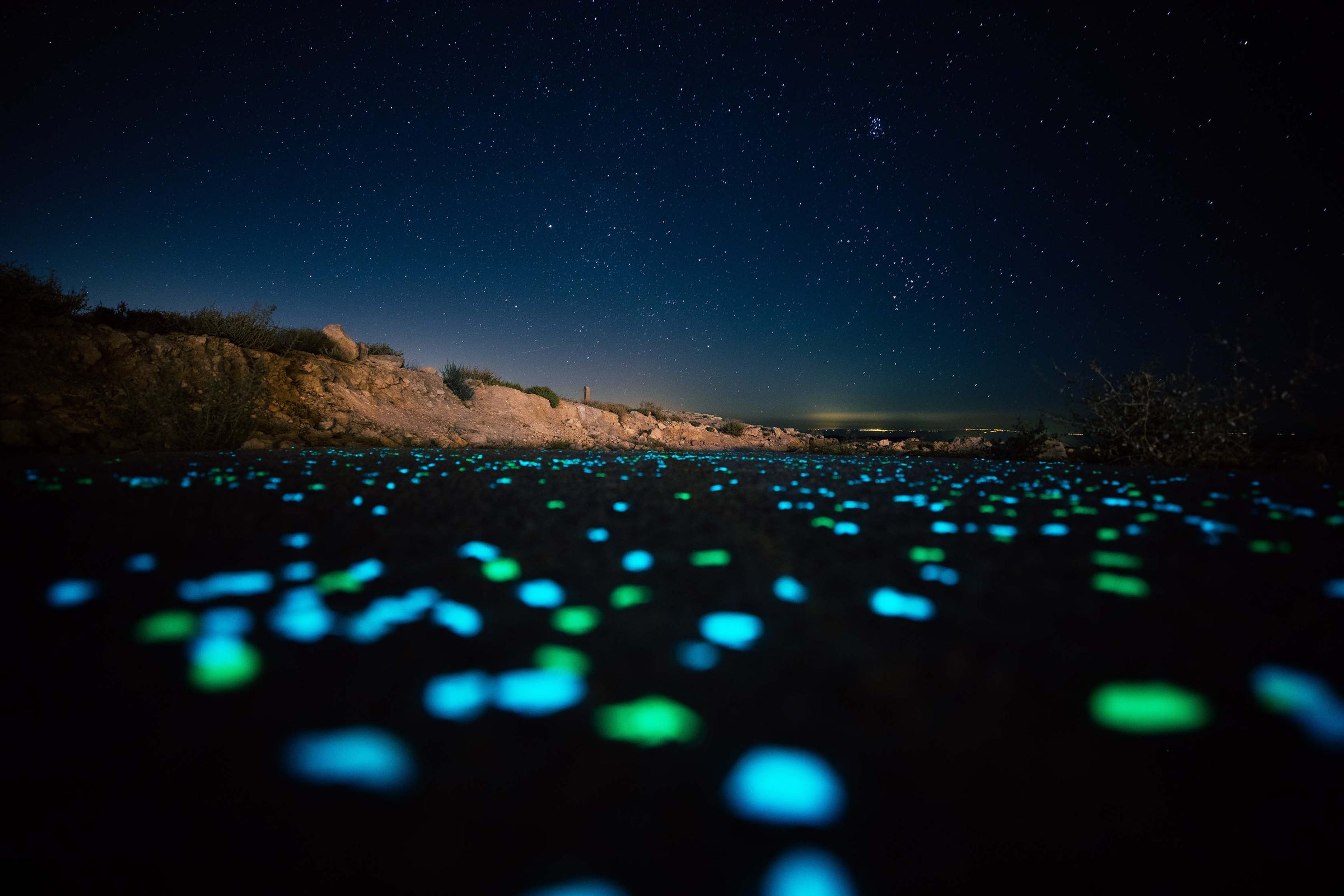 International Dark Sky Award Winner
Ramon Crater Starlight Reserve Glow Trail
This international title recognizes sites around the world where the night sky is maintained in its natural state, preserving the unique appearance of the starry night sky in all its glory.
The World's Highest Performing Glow Stones
Industry Leading Glow Duration Since 2008
Ambient Glow Technology™ is the world leader in high performance glow in the dark stones for concrete and asphalt substrates. Our NEW AGT™ ULTRA-X Glow Stones are engineered to provide the brightest initial luminosity and longest glow persistence in the world! According to DIN 67510-12009 Third Party Lab Testing, these Hyper-Luminosity glow stones exhibit an industry-leading Glow Power Rating of: 8796 mcd/m2 @ 1 minute.
Our AGT™ ULTRA-X Glow products are the latest in a line of state-of-the-art glow-in dark innovations. This time around, we've replaced traditional glowing pigments with an efficient microcrystal that can store and emit light for hours after being exposed to artificial light - aka photoluminescence! AGT™ products can maintain their glow in the dark qualities for 15+ hours. With only 8-10 minutes of exposure to daylight or UV light, they will continue glowing long into the night.
Book a Free Glow Stone Consultation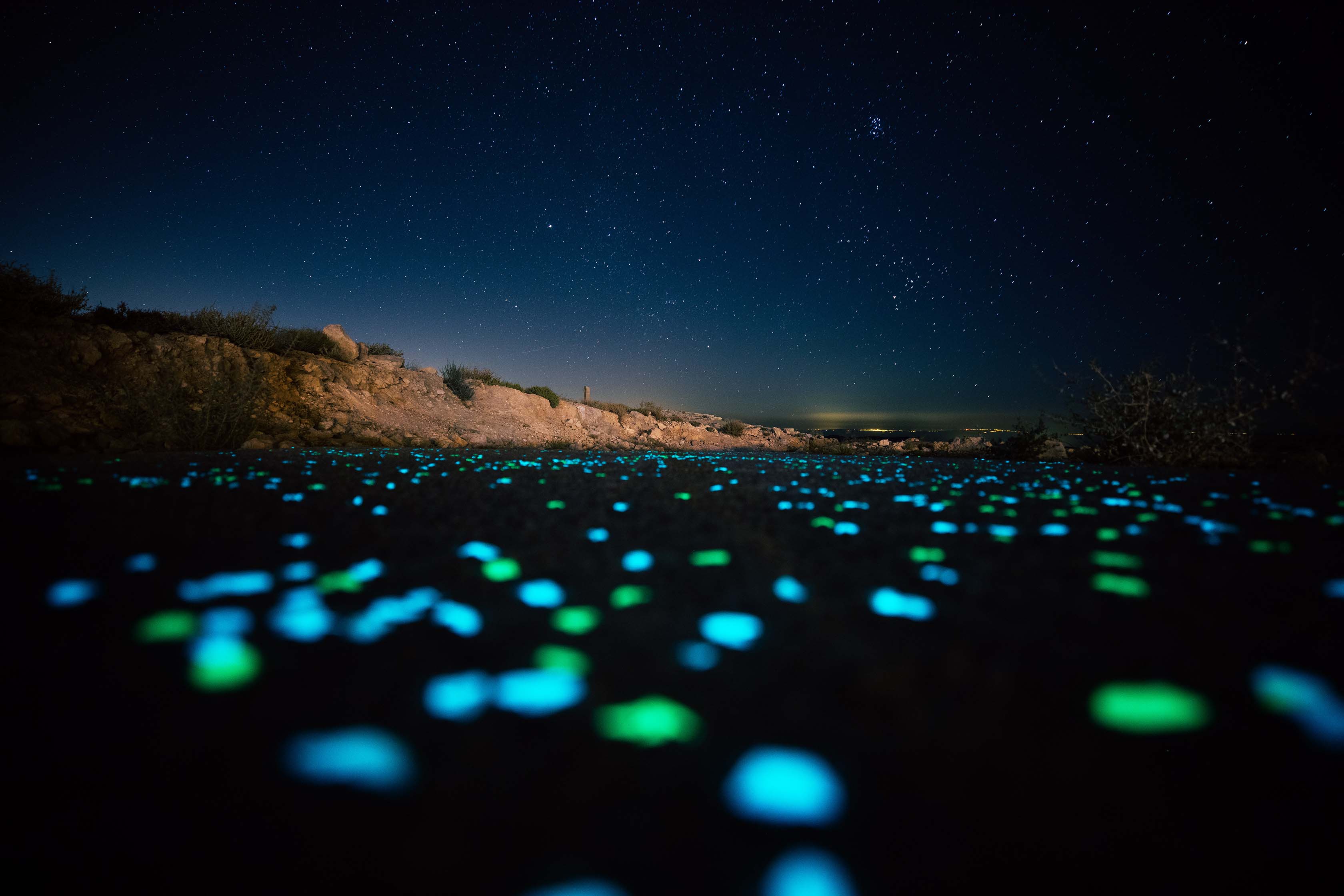 Concrete & Asphalt
Leaders in Glow Path & Trail Technology
Designed as an alternative to costly electric lighting. AGT™ Glow Stones are perfect for lighting concrete & asphalt pedestrian walkways, pathways, trails and more.
Shop Now
View Projects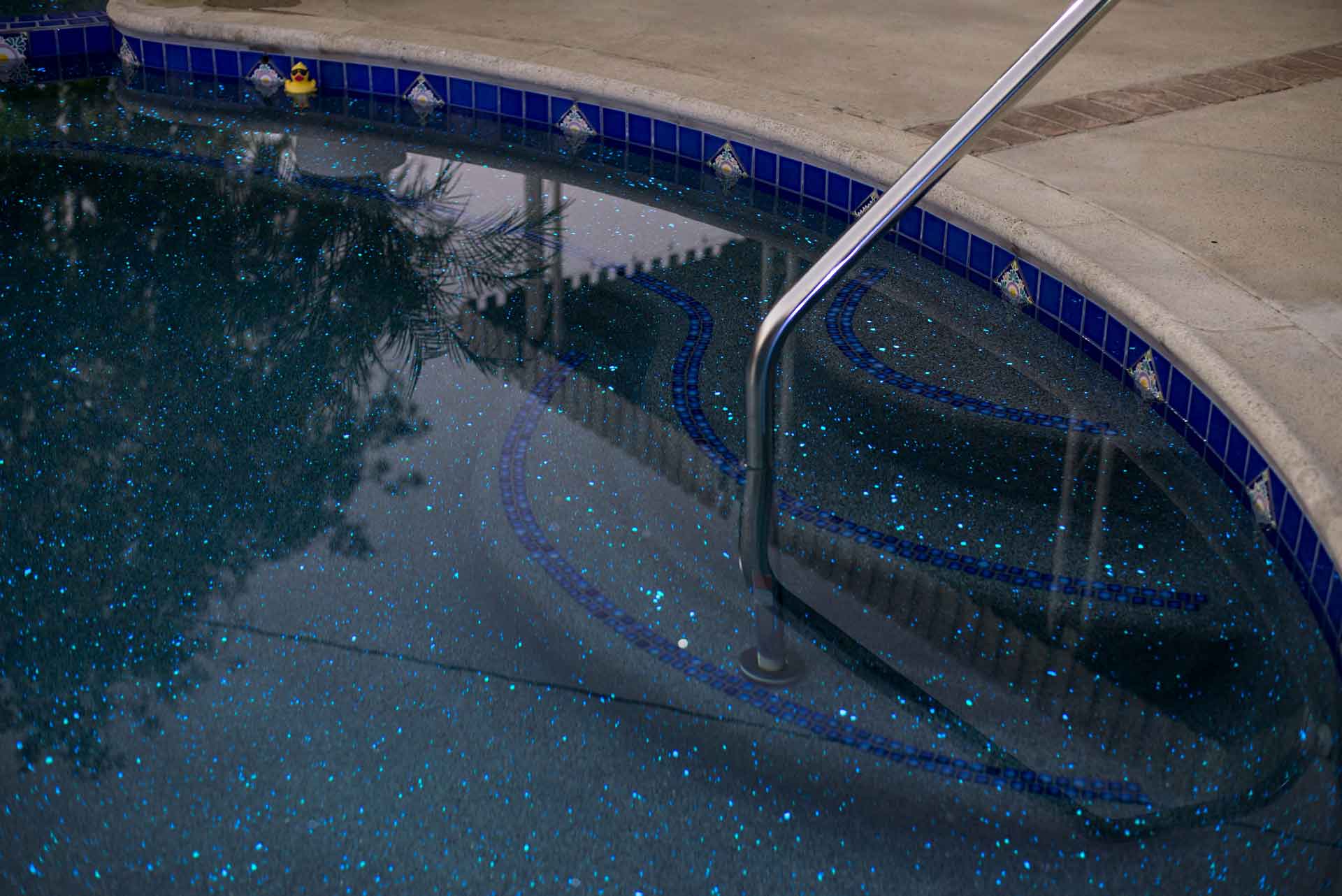 Pool Decks & Plaster
Specially Designed to Make Your Pool Glow
Create a glowing pool deck or patio by adding AGT™ Glow Stones to the surface. Swim with the stars by adding AGT™ Glowing Mini Pebbles to your pool plaster.
Shop GLOWING Mini Pebbles
View Projects
Electricity-Free, Eco-Friendly Lighting
Why use AGT™ Glow-In-The-Dark Rocks, Stones, Pebbles & Sand?
AGT™ Glow products require no electricity and thus, they do not consume any natural resources. No need for artificial lighting when you have AGT™ ambient lighting in your backyard, park trail or city bike path.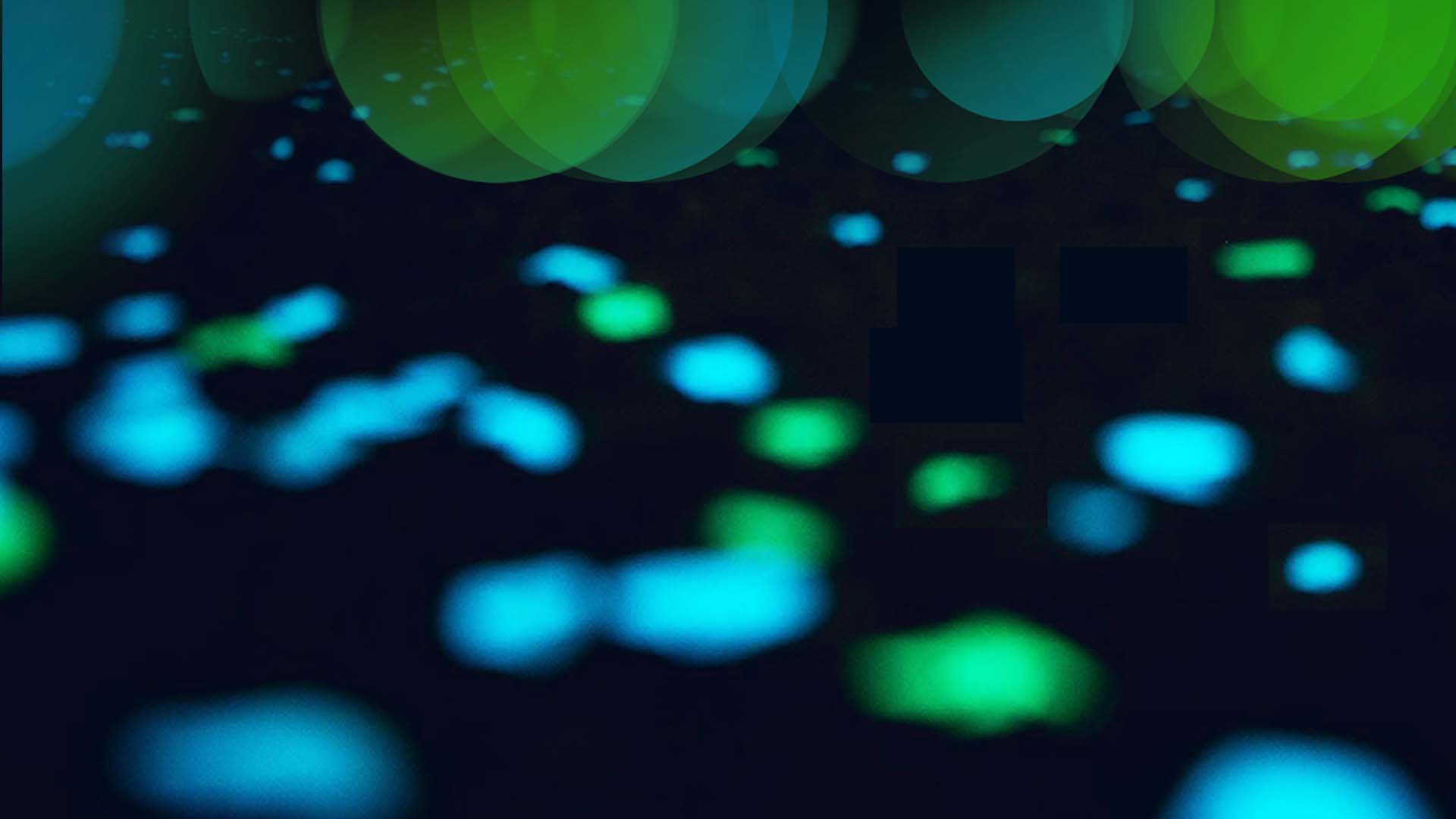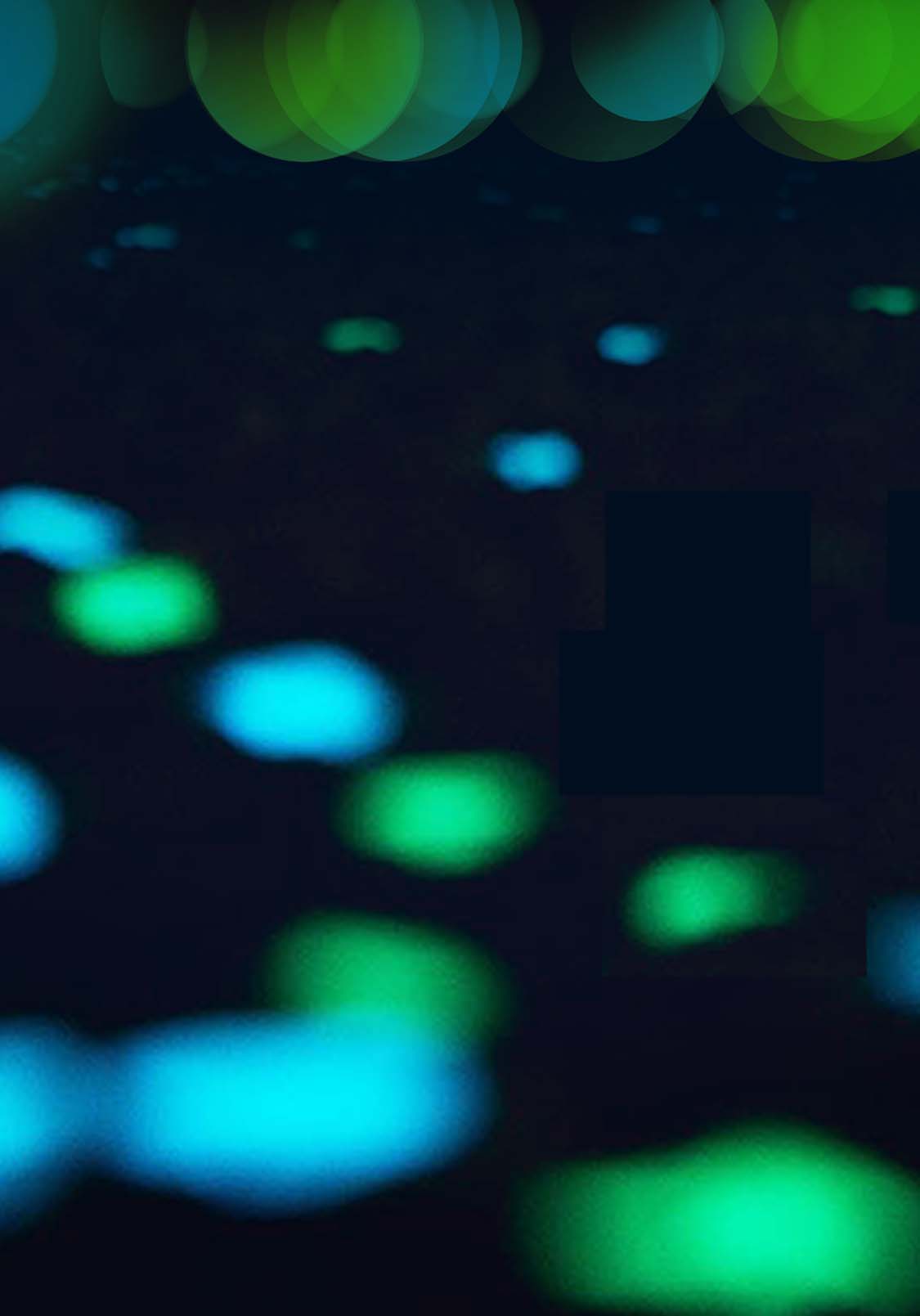 Glow Project
Photo Contest
Submit Your Project Photos For A Chance To Win Up To $1000
Optimal Substrate Types

Concrete
AGT™ glow stones can be seeded and troweled onto fresh concrete and then exposed using a concrete retarder. Other concrete finishes include: etched, stamped, broomed and diamond polished. Recommended glow stone size: 1/2" (12mm)

Pool Plasters / Veneers
AGT™ Hyper-Luminosity Glowing Mini Pebbles can be applied integrally in pool plaster batches as well as being seeded and troweled onto wet pool plaster surfaces. Recommended glow stone size for batch application 1/8" (2-4mm). Seeded application 1/4" 8mm)

Asphalt / Tarmac
AGT™ glow stones can be seeded onto the top layer of asphalt and rolled. Recommended glow stone size: AGT™ Proprietary mix of 1/2" (12mm), 1/4" (8mm) and 1/8" (4mm) sized glow stones.
Buyers Guide
Not all glow stones are alike. Different types of glow stones perform differently. Our Buyers Guide is designed to help you choose the right glow stone for the best look.
Learn More
Glow Calculator
Not sure how much glow stone you'll need? Our handy AGT™ Glow Calculator will help you find the exact amount of glow stone for your project.
Calculate Now
ESG Compliant
AGT™ glow aggregates are solar powered which assists in decreasing a project's overall carbon footprint making them the perfect eco-friendly lighting alternative.
Learn More
Installation Guide
Concrete Paths, Walkways & Trails
The easy, 5 step process for installing AGT™ Glow Stones in concrete paths, walkways & trails.
View Guide
★★★★★

AGT's stones glowed the brightest and had the shortest decay rate. Hence, they serve as the best company to go ahead with for concrete or asphalt glow projects.

Dept. of Mechanical & Aerospace Engineering

University of Florida
★★★★★

I've been a glow in the dark artist for over a decade and have tried a multitude of products. Was completely excited when AGT first came out and was blown away by the products performance both in luminosity and glow retention.

Kindra Greene

Elizabeth River Trail Foundation
★★★★★

Used the emerald yellow glow stones for a customer project and the results were absolutely amazing! Customer was extremely impressed with the results and luminosity of the glow stones.

Emily Tromm

United States
★★★★★

We have tried some other glow stone products on the market and they all pale in comparison to AGT. Your glow stones produce a 50%-75% greater glow intensity & duration than ANY other other glow marble and glow glass chips we have ever tested.

Dr. Eugene Tssui, Architect

California, CA
★★★★★

I have tried other glow stones on the market such as glass glow stones and THEY JUST DON'T GLOW! AGT Glow Stones have the brightest and longest lasting glow on the planet! Don't waste your money or time on anything else!

Shane M.

Illinois, USA
AGT™ Projects Around the World
AGT™ glow aggregates have been used in public parks, trails, pathways and art installations all around the world. Checkout our Global Project Map to plan a visit to see them for yourself!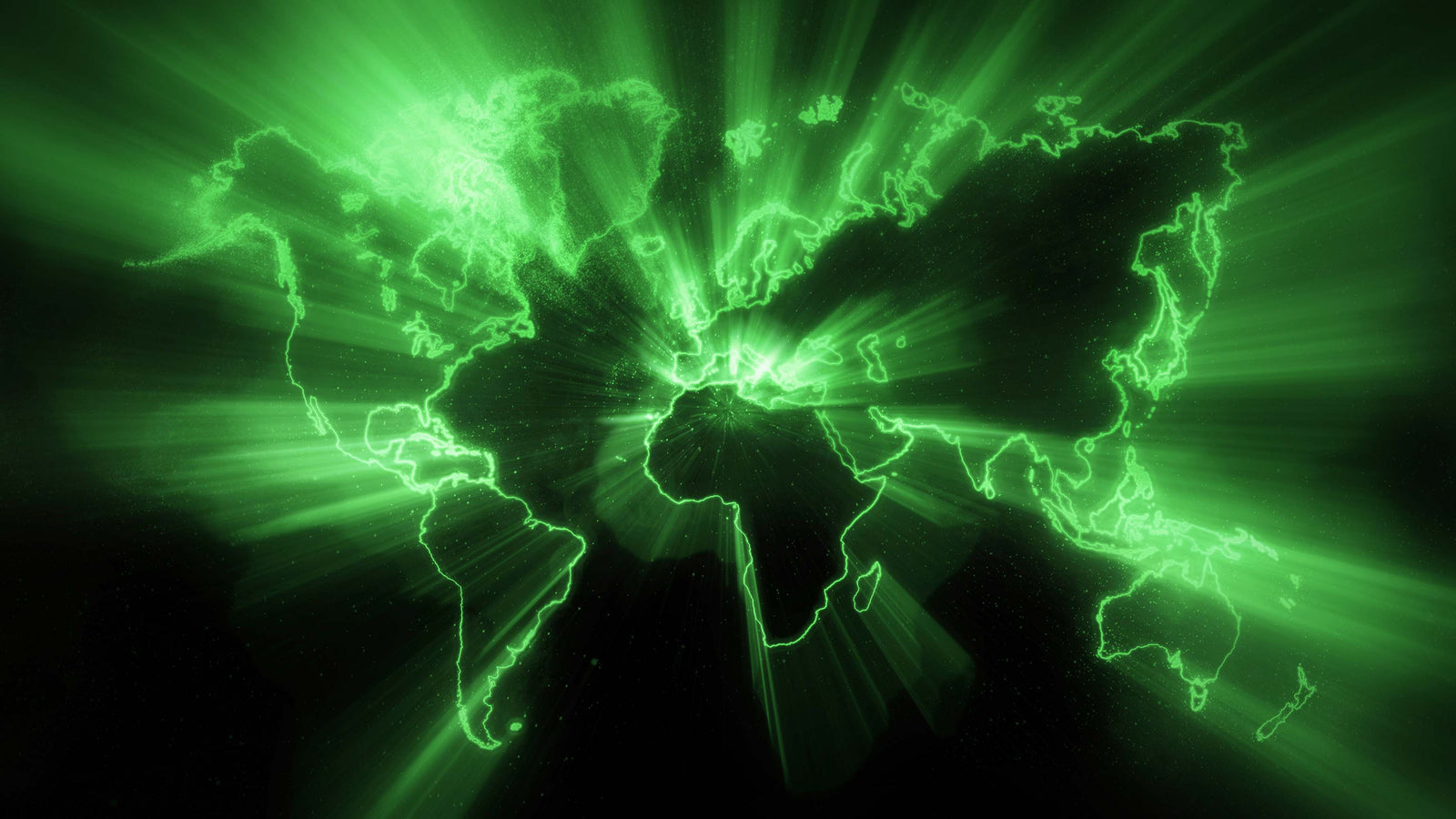 Check Out The Most Recent AGT™ Projects
View all
AGT™ Practices Carbon Neutral Shipping
AGT™ Practices Carbon Neutral Shipping by collaborating with our fulfillment partners at FedEx, UPS, and Canada Post to offset shipping emissions, investing in renewable energy projects and implementing sustainable practices throughout the supply chain.
Learn More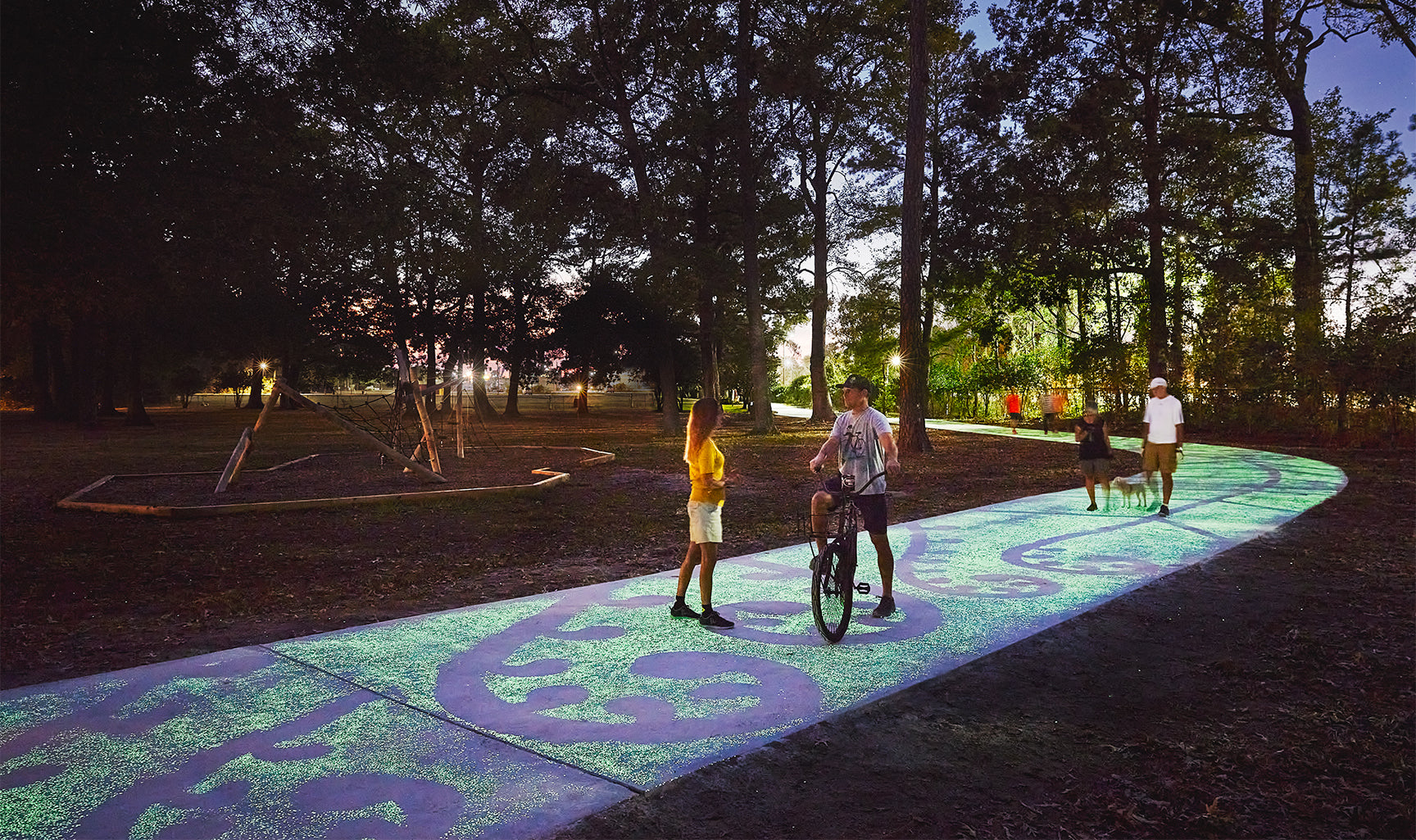 THE ELIZABETH RIVER TRAIL
The Glowline is the 4th Luminous Trail In the USA
"We tried a variety of materials, and AGT™ Glow Stones were the brightest and glowed the longest."