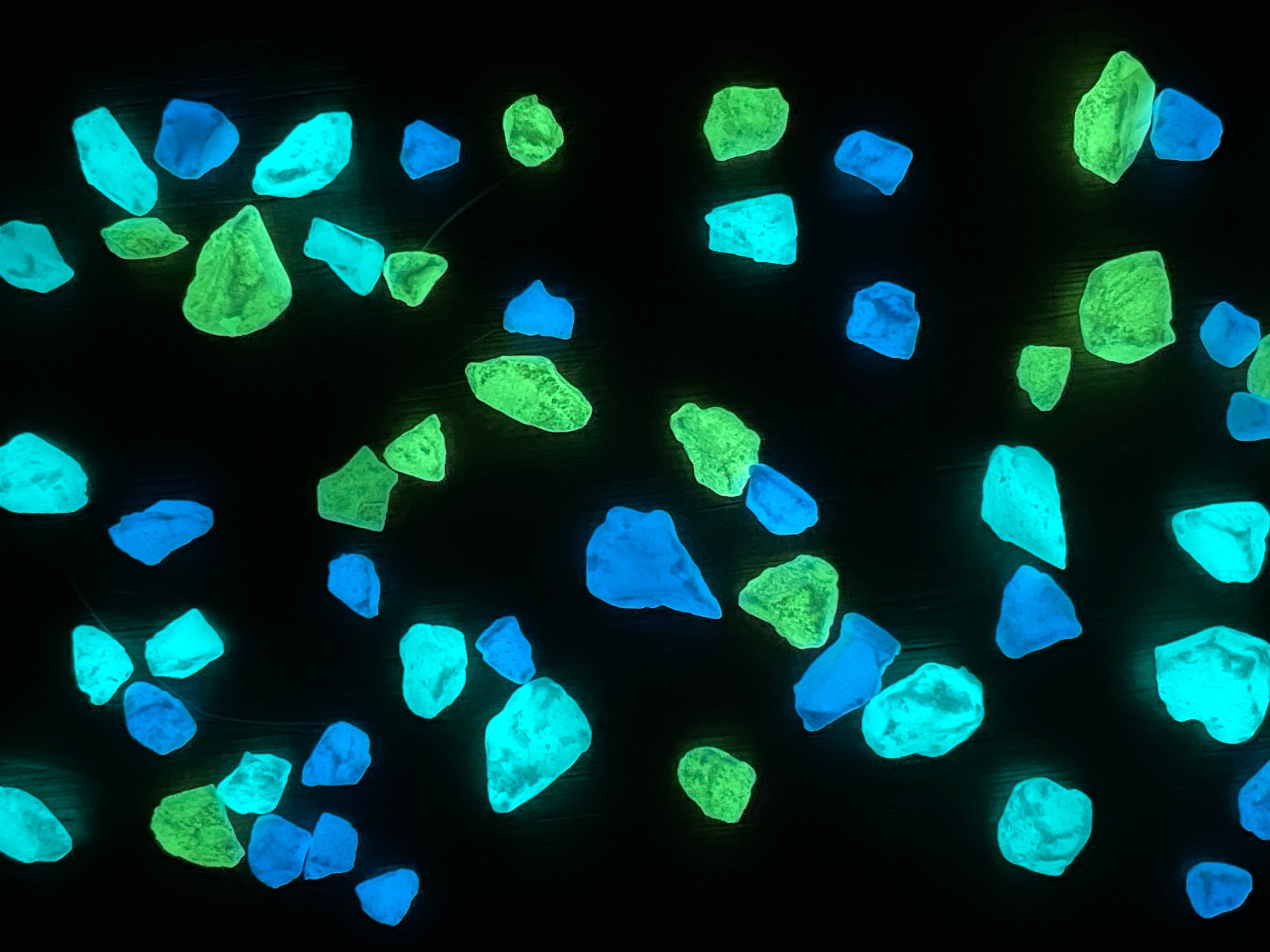 All AGT Buyer's Guide subscribers receive a FREE AGT™ Glow Sample!
Not all Glow Stones are alike… Different types of glow stones perform differently.
Our Passion has always been the Glow… Since introducing the first commercial grade glow stones for concrete and asphalt back in 2008, our reason for being has never changed. To develop and market only the highest performing glow aggregates in the world and back that claim with an iron-clad Performance Guarantee and Product Warranty (Details in the Buyer's Guide).
Since most glow aggregate buyers are planning to apply glow stones in permanent surfaces such as concrete, pool plaster or asphalt, you really only have one chance to get it right. Downloading this comprehensive AGT™ Glow Stone Buyer's Guide will assist you in doing just that.
We'll help you navigate all the marketing hype so that you can be certain that you made the right decision. Over and above all the geeky documentation included,we will also be offering all AGT Buyer's Guide subscribers a FREE AGT™ Glow Stone Sample. This way you can conduct your own head-to-head glow test - allowing your eyes to reveal theGlowing Truth…In this detailed Buyer's Guide we'll walk you through:
What the differences are between glow stone types.
What glow stone type and size would work best for your project.
The different glow colors available and which color is the brightest.
How to apply AGT™ glow stones in concrete like a Pro!
How many glow stones you'll need for your project based on coverage per sf.
Lastly, we'll let you know a little bit more about us and how the first glow stone came to be.