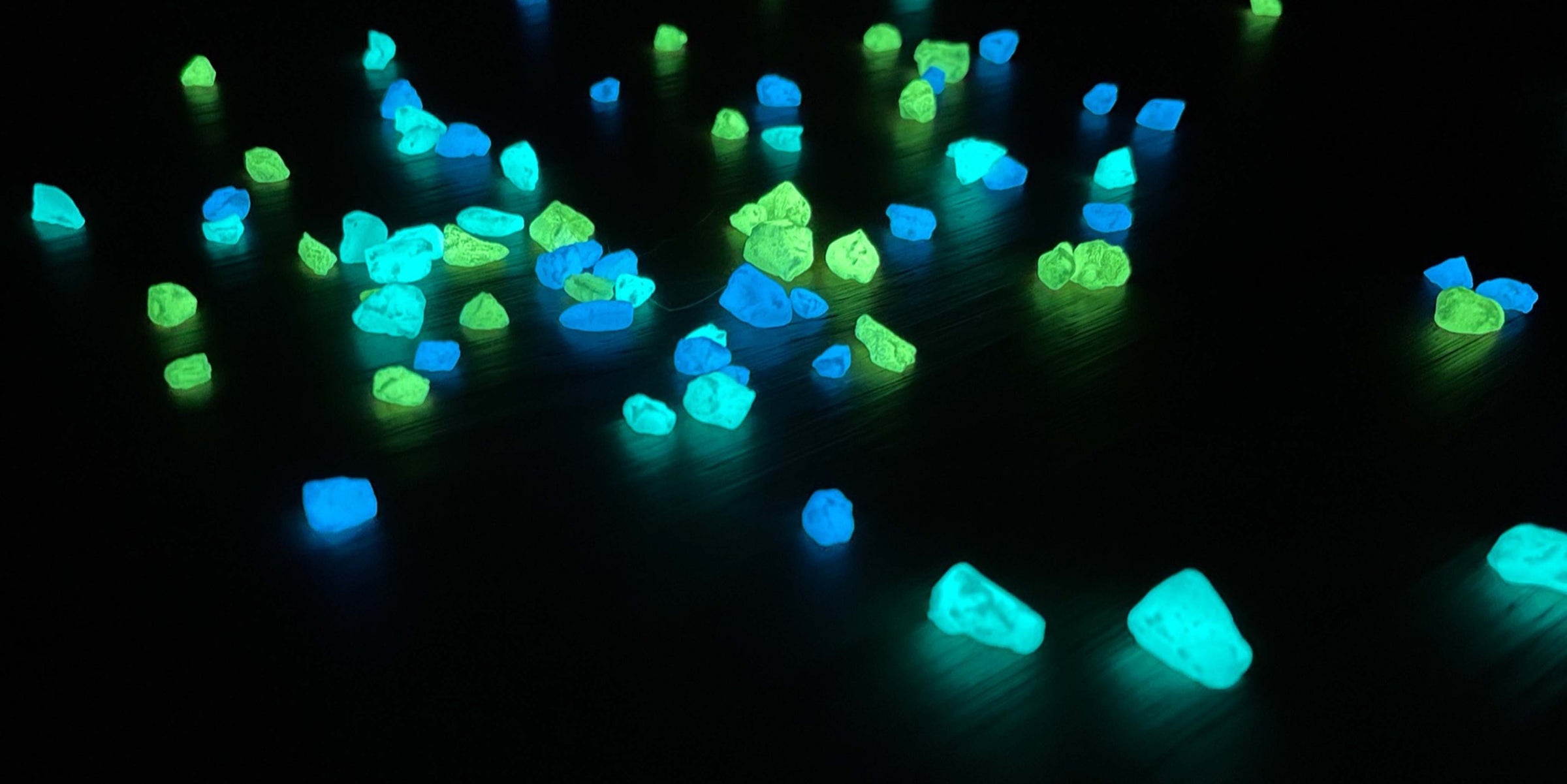 Designed for the Most Demanding Glow Projects...
The AGT™ Glow Labs developed the ULTRA Grade Glow Stone in response to the need to provide international architects and AGT™ clients a super high photo-luminescent, eco-friendly glow aggregate that exceeded even our industry-leading AGT™ Commercial Grade Glow Stones.
Third Party laboratory testing has proven that AGT™ ULTRA Grade Glow Stones feature a Glow Power of: 1215-2244 mcd/m2 @ 1min. -  which equates to a +30% higher luminosity and glow duration than our previously best selling and trail blazing Commercial Grade Glow Stone and up to 60% higher than other glow in the dark gravel, pebble, mini pebble, resin, rock, glow marble, glow glass, or glow stone commonly available online.
This makes ULTRA Grade the perfect choice for large applications such as concrete or asphalt walkways, trails, pathways, driveways, pool decks & pool interiors.
DO NOT compromise your project vision by trying to save a few dollars and settle for inferior, hobby-grade glow aggregates. 
Please contact us if you're interested in high volume or bulk glow stones pricing.